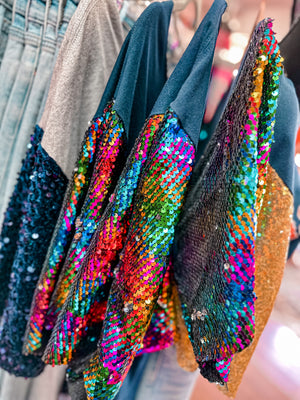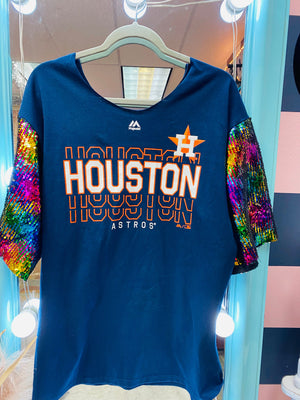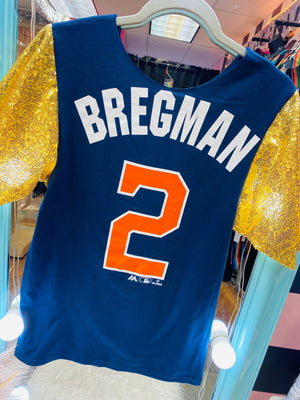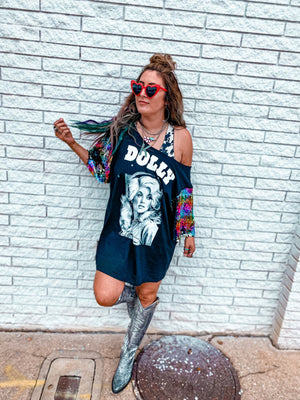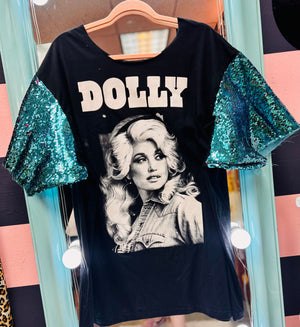 Custom Sequin Sleeves
Y'all begged me for this option so of course I want to make everyone happy! We are now adding sequin sleeves to YOUR TEES! No discounts are available on this service. 
This is perfect for school teams, concerts, band tees, sports teams etc! We can also do youth tees. Any customs will need to provide us with the shirt. 
There are multiple sleeve options available! We hope we get to make your special tee super SPECIAL! 


Stop in the shop & drop your tees off or SHIP THEM TO: 
SINFUL SOUTHERN BELLES
109 N College Ave
Cleveland, TX 77327
after you purchase please email us with your order number and tracking info so we can make sure your packages arrives! We will add your sleeves & ship it back to you❤️